Taxi For Leh offer Tempo Traveller and Innova from Manali for Leh tours. Luxury modified Tempo Travellers and Innova's on rent. We only drop to Leh from Manali because in Leh only local taxis have permissions for sightseeings in Leh. We have experienced drivers for Leh route because its toughest road in India. Tempo Traveller is a best cab for Leh Ladakh tours because it will give you comfortable. Specially Luxury Tempo Traveller which have pushback seats and bed for sleeping option.  
Leh, a high-desert city in the Himalayas, is the capital of the Leh region in northern India's Jammu and Kashmir state. Originally a stop for trading caravans, Leh is now known for its Buddhist sites and nearby trekking areas. Massive 17th-century Leh Palace, modeled on the Dalai Lama's former home (Tibet's Potala Palace), overlooks the old town's bazaar and mazelike lanes.Ladakh is a region in the Indian state of Jammu and Kashmir that currently extends from the Kunlun mountain range to the main Great Himalayas to the south, inhabited by people of Indo-Aryan and Tibetan descent
Cabs we offer for Leh Ladakh Tours
7 seater best budget cab for Leh Ladakh tour. Maximum 7 passengers are allowed in Innova. For hiring Innova for Ladakh tour please call or whatsapp us.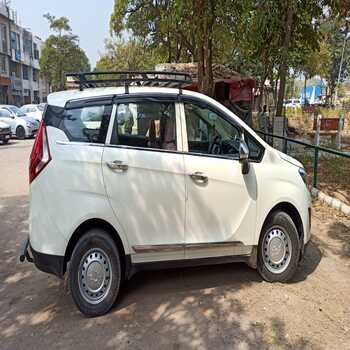 Mahindra Marazzo 7 seater is affordable and new cab. One and 7 passengers can travel Leh Ladakh tour. Seats size are same as in Innova cab.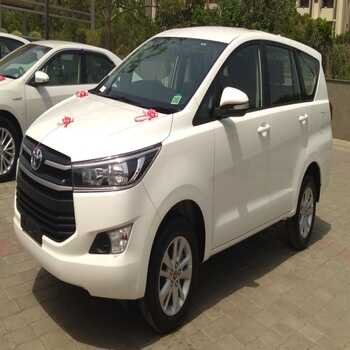 Innova crysta is best and confortable cab for Leh Ladakh tours. We have 6+1 Crysta for Leh Ladakh tour. Rate is expensive as compare to Simple Innova and Marazzo.
10 seater Luxury Tempo Traveller
Tempo traveller 10 seater comes with 10 pushback seats. Its small and fast tempo traveller. 
12 seater Luxury Tempo Traveller
12 seater luxury tempo traveller having 9 pushback seats plus bedcum seats for 3 passengers.
12 seater Maharaja Tempo Traveller
12 seater maharaja tempo traveller having 11 maharaja seats in one by one row. One small seat with driver left side.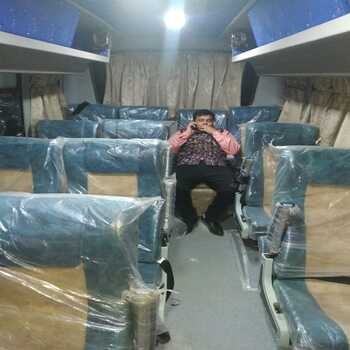 12 seater Eicher Volvo Mahraja Maxi Cab
12 seater eicher volvo maharaja maxi cab have 12 big seats with thigh rest. Driver cabin is seprate in bus.
14 seater Luxury Tempo Traveller
14 seater luxury tempo traveller best if passengers 14 including children. Best tempo traveller for Leh Ladakh.
17 seater Luxury Tempo Traveller
Best 17 seater tempo traveller for big groups. Also many of tourists hire 17 seater tempo traveller for 12 passengers for comfort.